OPEN FRIDAYS

P.A.R.T.S. organizes a number of activities to get familiar with the school and the program.
Are you a young aspiring dancer/choreographer considering participating in the auditions for the Training program of 2022-2025?
The OPEN FRIDAYS will serve as a chance to visit PARTS , witness and gain insight into the daily work in the school.
DATES
Open Fridays in 2021: October 22nd, November 5th, November 26th, December 10th
Open Fridays in 2022: January 14th, March 4th
UPDATE 19/11/2021: all the Open Fridays are complete, with a substantial waiting list. There is no registration possible anymore.

UPDATE 6/12/2021: due to the recent and tightened Covid-19 safety measures and the high infection rates in our country, a valid Covid Safe Ticket or EU Digital covid certificat, is required to attend the Open Fridays. Concretely this means that you must present a valid Covid Safe Ticket in the form of a QR code (digital or printed) as well as a piece of identification. Inside the school you must also wear a facemask.

REGISTRATION
The Open Fridays are only available to participants who will be between 18 and 23 years of age before the 31st of December 2022.The capacity is limited (5 people per session), so it is mandatory to register. Registration is for free.

PRACTICAL INFORMATION
The school is located on the Avenue Van Volxemlaan 164, 1190 Brussels.
Make sure you arrive on time, because latecomers are not accepted in the classes!

9h30: arrival and introduction
9h45 – 13h00: dance and theory classes
13h00-14h15: possibility to have macrobiotic lunch at school. The lunch costs 6€ and should be reserved in advance via the online form.
During the lunch it is possible to speak with students about their experience in PARTS.
14h15 - 17h30: afternoon workshops and seminars

HOW TO GET THERE >>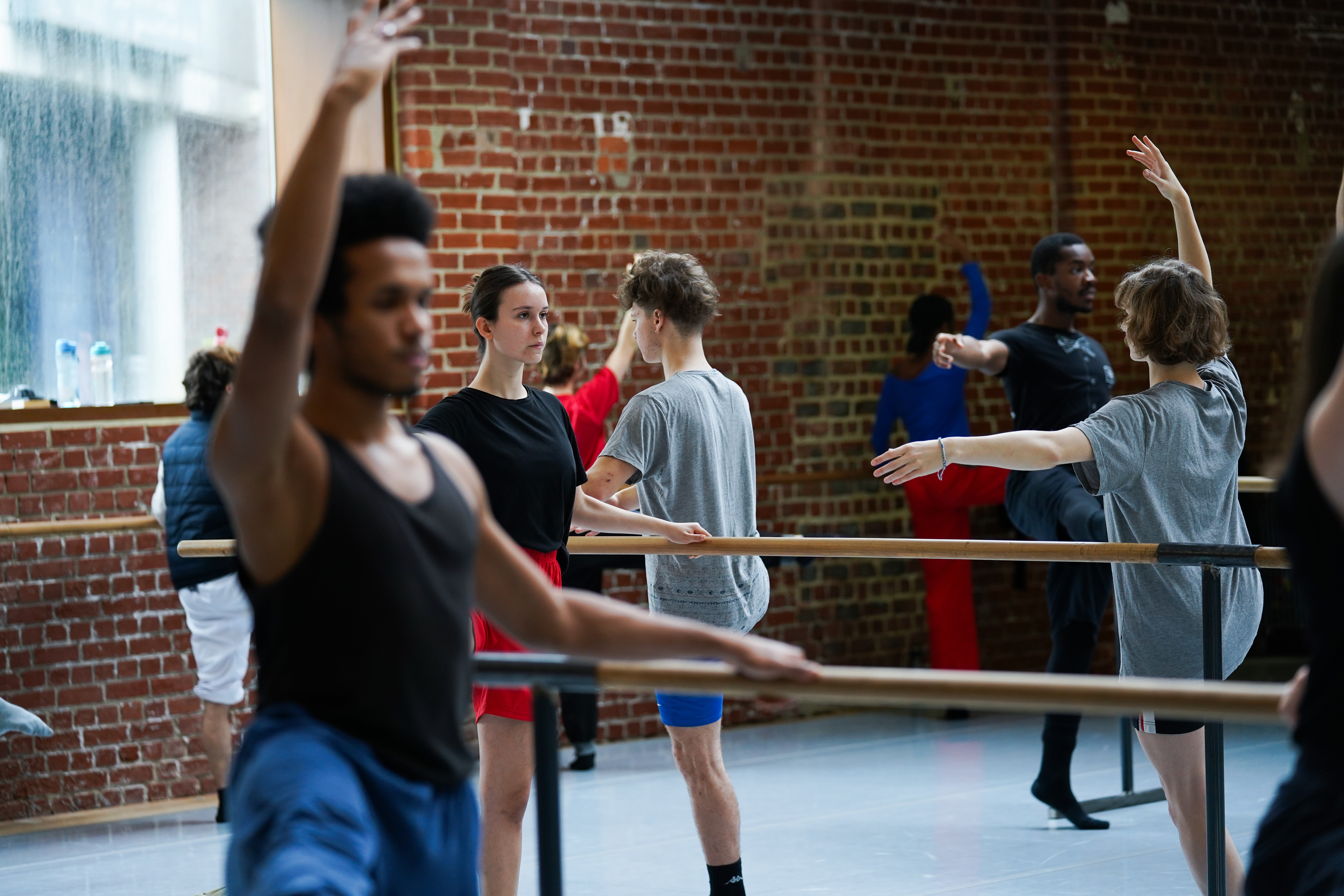 PROGRAM

Open Friday October 22nd, 2021
Morning: Contemporary dance class by Jamie Scott, ballet class by Libby Farr, dance history class by Bojana Cvejic
Afternoon: workshop repertoire Rosas by Thomas Van Tuycom and Cynthia Loemij, workshop repertoire Trisha Brown by Jamie Scott and Diane Madden
Open Friday November 5th, 2021
Morning: Ballet class by Libby Farr, dance history class by Bojana Cvejic
Afternoon: tbc
Evening (time tbd): parts@work: public presentation of repertoire and personal work
Open Friday November 26th, 2021
Morning: contemporary dance class by Samantha Van Wissen
Afternoon: creative workshop by Thomas Hauert, creative workshop by Mette Ingvartsen
Open Friday December 10th, 2021
Morning: contemporary dance class by Alesandra Seutin and by Laura Aris
Afternoon: creative workshop by Meg Stuart
Open Friday January 14th, 2022
Morning: ballet class by Janet Panetta, management class by Ingrid Vranken
Afternoon: tbc
Open Friday March 4th , 2022
Morning: contemporary class by David Hernandez and by Raksesh Sukesh, rehearsals creation by Fabice Mazliah, Tamara Cubas, Philipp Gehmacher
Afternoon: rehearsals creation by Fabrice Mazliah, Tamara Cubas, Philipp Gehmacher