18:00- PROGRAMME 1
PERSONAL WORK (from outside the curriculum)
AESTUS
Performance, choreography and sound design by: Jose Fernandez Ruiz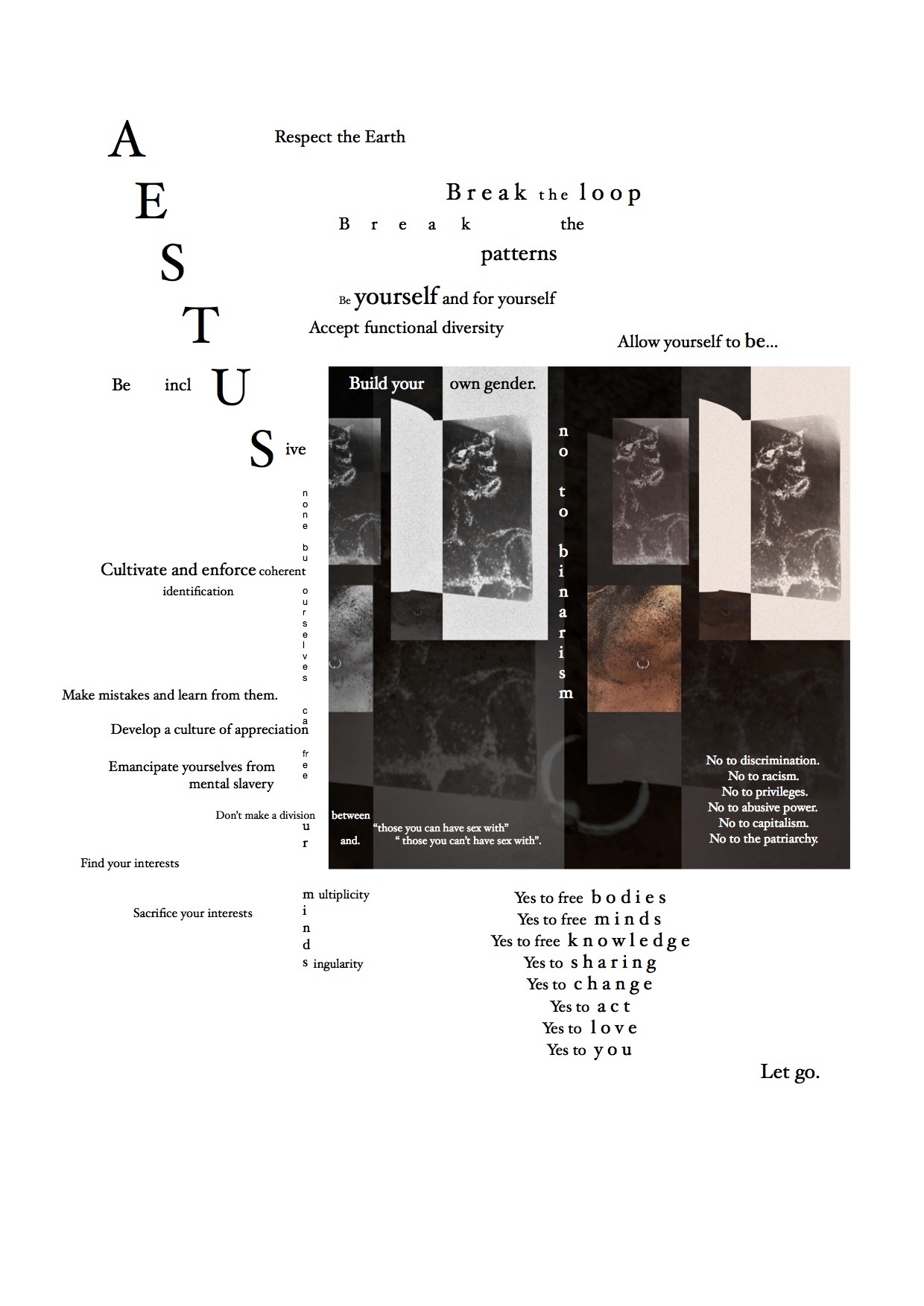 PERSONAL WORK (from outside the curriculum)
Cal and the music do a dance
Performed and choreographed by: Calvin Carrier

There's an infinite amount of space in music, more specifically there is an infinite amount of space in rhythm. It's an infinite amount of space punctuated with moments of intensity in time. You can hold on to those reoccurring intensities, or indulge in the space. the body can use both these tools at the same time to explore an infinite amount of intellectuality through movement. So by rhythmically, melodically, texturally and emotionally using our bodies and music with enjoyment, we will try to do something with just music and dance, and make it cool.
PERSONAL WORK (from outside the curriculum)
break.in.two
Sound: Jose Fernandez Ruiz
Light: Alban Ovanessian

"Maybe it's always been there, broken things."
Through a sound-light installation where a sliding set of broken sounds and a constant reverberation of broken objects are intertwined, an audio-visual experience is offered to the spectators in order to leave an aesthetic that is soaring and hypnotising.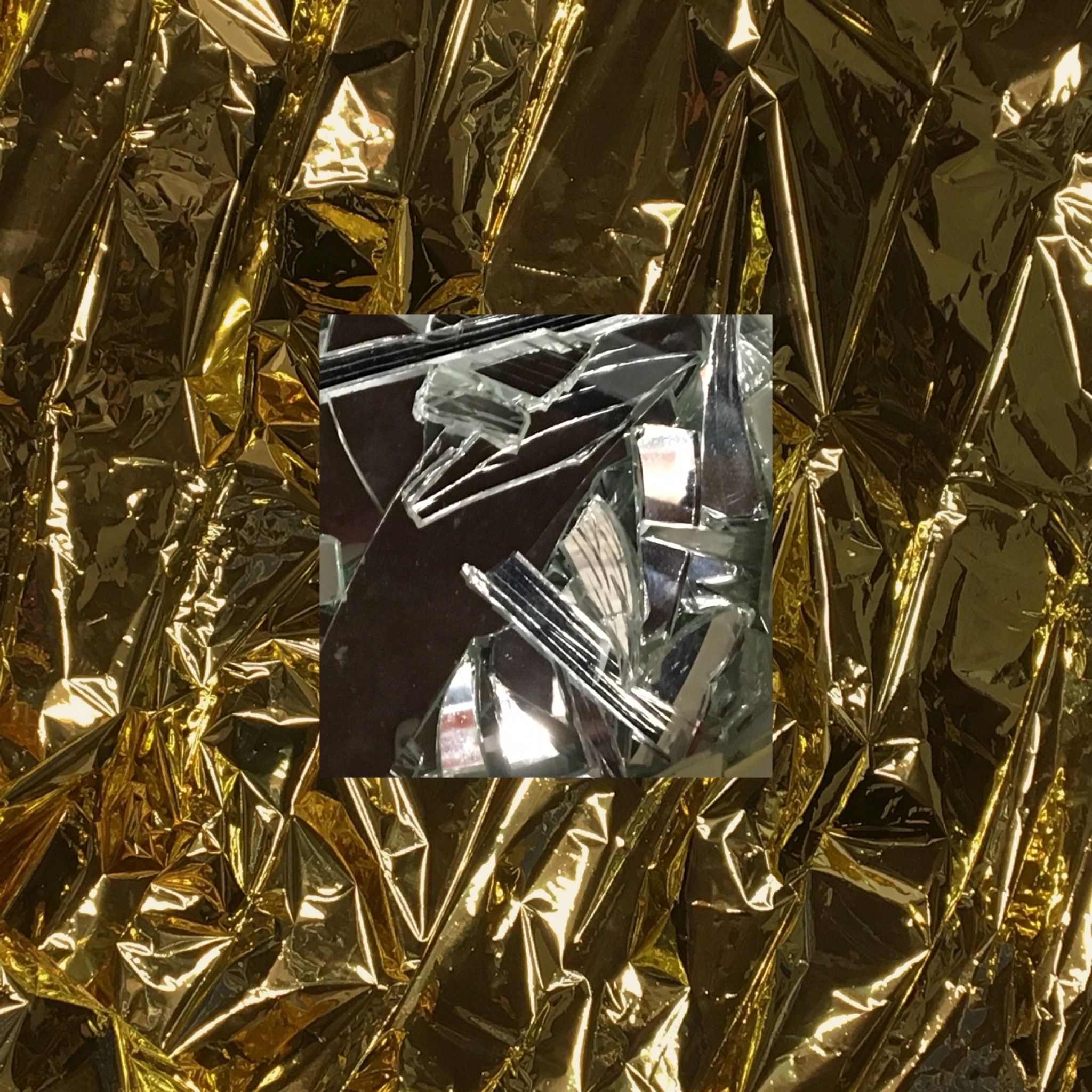 20:45- PROGRAMME 2
PERSONAL WORK (from inside the curriculum)
I.B. 99085
Choreographed by: Joshua Serafin
In collaboration with: Rita Alves
Artistic Direction and Movement coach: Rasa Alksnyte
Music Composer: Marc Appart

What is the Future Body?
What is the Ideal Identity?
What is left of us when we strip off all our humanity?
Where is this capitalist machine leading us towards to?
REPERTOIRE
Vortex Temporum- 3rd Movement
Choreography: Anne Teresa De Keersmaeker/Rosas
Rehearsal director: Marie Goudot, with assistance by Julien Monty, Michael Pomero, Boštjan Antončič, Carlos Garbin and Samantha Van Wissen
Music: Gérard Grisey, Vortex Temporum
Danced by: Alban Ovanessian, Cintia Sebók, Fouad Nafili, Gustavo Gláuber, Papis Faye, Robson Ledesma, Thomas Higginson, Timothy Nouzak, Vasco Pedro Mirine

In Vortex Temporum (2013), Anne Teresa De Keersmaeker takes on the polyphony in Gérard Grisey's eponymous masterpiece with a danced counterpoint for seven dancers. Probing the question: 'how can you visualise polyphony by dancing it?'. De Keersmaeker decided to stage an intricate intertwining of sound and movement. Each dancer is linked to one of the seven instruments, and colours his or her dancing with patterns of movement proper to the instrument. Dancers travel the stage following a pattern – a vortex – of swirling circles. As De Keersmaeker observes: 'Time can be thought of as both linear and cyclical. That which we call 'now' is, in fact, a permanent tipping point; a balancing act between memory and anticipation, leaning back and forth between the ghost image of the past and a desire towards the future.'