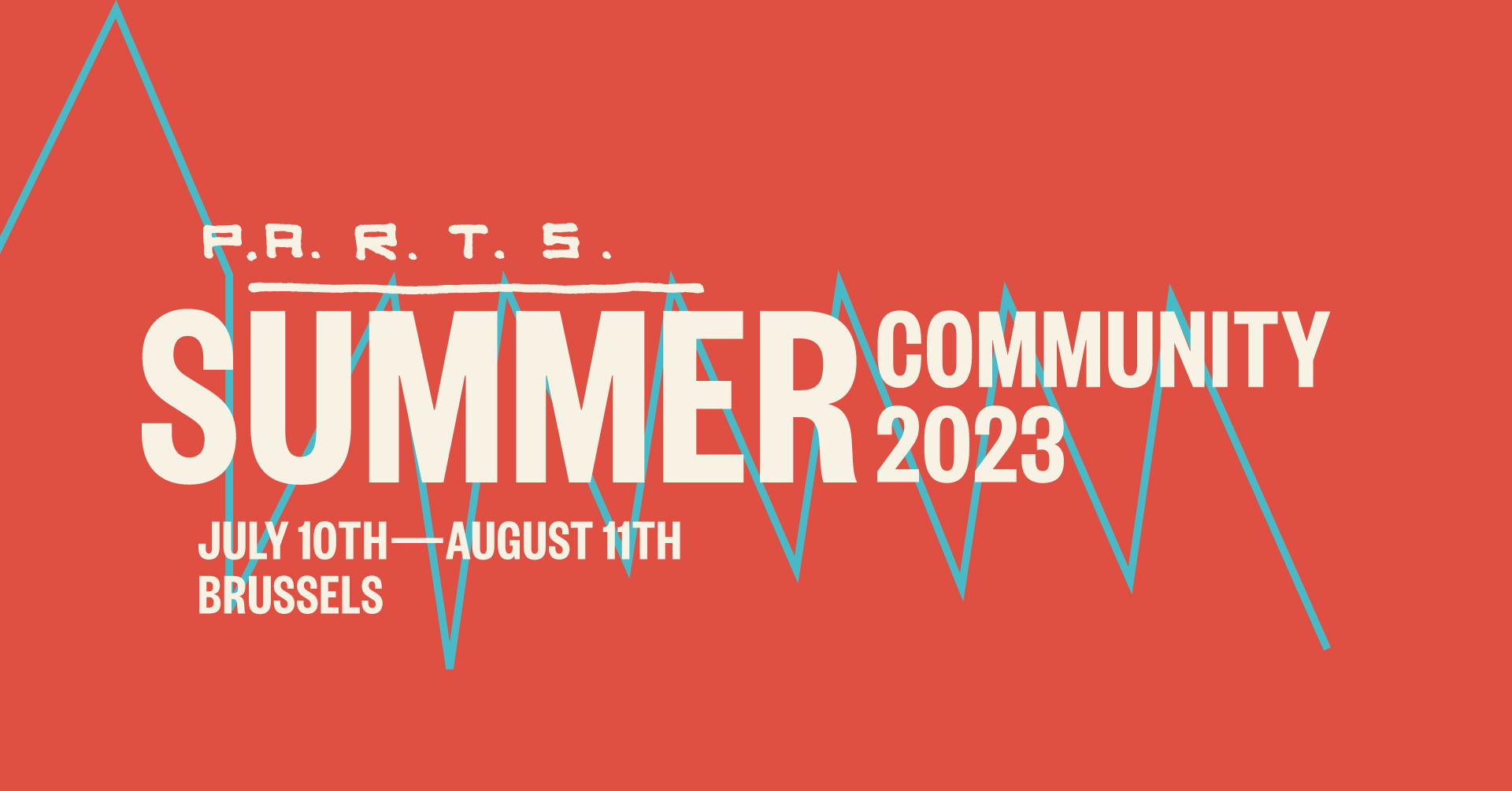 SummerCommunity 2023 aims at creating a lively atmosphere during our SummerProgram
by offering free public activities to the participants of SummerSchool and SummerResidencies,
the broader dance community and the neighborhood.

Expect sharings, feedback sessions, public lectures, film screenings and more.
Closing with an open air film screening of the movie "Playtime" of Jacques Tati (1967) on Friday, August 11, 2023.
Free entry
Doors open at 8pm - Screening at 9:45pm
In collaboration with MOUV, Rosas and Kinograph, with the support of the French Embassy, the municipality of Forest and Ten Weyngaert.
Location: Av. Van Volxemlaan 164, 1190 Forest/Vorst.